The Body Image Institute of New York will observe the National Childhood Obesity Awareness Month with Seminars and Workshops to halt the Childhood Obesity Epidemic in America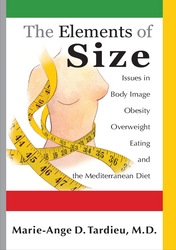 … the Bronx is ground zero for childhood obesity in America. Almost half (47%) of Head Start participants in the South Bronx are either obese (31%) or overweight (16%).... obesity prevention should thus start when the child is in its mother's womb …
Larchmont, NY (PRWEB) September 13, 2010
Today, the Body Image Institute of New York (BIINY) announced its support for National Childhood Obesity Awareness Month. Throughout the month of September, The Body Image Institute will hold seminars and workshops to raise awareness about the obesity epidemic in an effort to help improve the health of American children.
Childhood obesity has been a growing problem over the past four decades. Currently one out of every three (31.8%) children living on American soil, ages 2 to 19, is overweight or obese; a statistic that health and medical experts consider an epidemic.
Being overweight or obese is unhealthy at any age. Obese children are at risk for a number of emotional, physical, life-threatening, and psychological problems. They are often teased by their peers, and harassed or discriminated against by their own family and friends. These children may grow into individuals with low self esteem, which predisposes them to depression.
The life-threatening consequences of this epidemic create a compelling and critical call for action. Obesity is estimated to cause 112,000 deaths per year in the United States, and one third of all children born in the year 2000 are expected to develop diabetes during their lifetime. Experts predict that the current generation may be on track to have a shorter lifespan than their parents.
Childhood obesity as a condition also places those affected at greater risk of developing heart disease and cancer. It can also lead to other conditions such as osteo-arthritis, sleep disorders, high cholesterol and other disorders that may include liver disease, early puberty or menarche, eating disorders such as anorexia and bulimia, skin infections, asthma and other respiratory problems. Studies have shown that overweight children are more likely to become overweight adults. Obesity during adolescence has been found to increase mortality rates during adulthood.
While obesity afflicts children across the US, certain groups have been disproportionately affected. For instance the Bronx is ground zero for childhood obesity in America. Almost half (47%) of Head Start participants in the South Bronx are either obese (31%) or overweight (16%). Nearly 4 in 10 (39%) kindergartners and 5th graders attending public schools there are either obese (24%) or overweight (15%). A similar proportion (38%) of high school students reports heights and weights that indicate obesity or overweight; 17% are obese, and 21% are overweight. Among adult residents, 2 in 3 (66%) report heights and weights indicating they are obese or overweight.
It is undisputed that the Bronx, as a city, has the largest number of obese infants in the US. Obesity rates are also highest among non-Hispanic black girls and Hispanic boys. Obesity is particularly common among American Indian/Native Alaskan children. In addition, obesity can be influenced by a number of environmental and behavioral factors, including unhealthy eating habits and a sedentary lifestyle at home and at school.
According to Marie-Ange D. Tardieu, M.D., medical director of the Body Image Institute of New York and author of The Elements of Size: Issues in Body Image, Obesity, Overweight, Eating and the Mediterranean Diet, prevention of obesity must begin early and continue throughout life with particular attention directed to three critical periods in a child's development: before birth, between the ages of 4 and 7, and during puberty."
Dr. Nereida Correa, who has served as a member of the National Advisory Council for Maternal, Infant and Fetal Nutrition, is on the Advisory Council of Women's Health of the Health and Human Services (HHS) Administration in Washington DC, and is the president and CEO of Eastchester Medical Associates concurs: "advice about diet and exercise should be dispensed throughout childhood" … "obesity prevention should start when the child is in its mother's womb … before delivery, breast feeding should be encouraged because it helps prevent obesity in infancy and offers a protective factor against obesity in later childhood. (A 60 percent increase in obesity has been observed in children who were not breastfed.)"
Stephanie C. Tardieu, who reviewed the effects of consuming sweets in early life noted: " 70 percent American infants receive sweets by the age of 15 months, and by the age of 2, 43 percent of American toddlers are given soft drinks daily. ("One can of a non-diet soft drink contain 150 calories, the equivalent of 10 spoons of sugar.)" Miss Tardieu further remarked: "As responsible adults, we can all join forces and take steps to turn the epidemic of childhood obesity around, and guide our communities to healthy eating and lifestyle habits."
About THE BODY IMAGE INSTITUTE OF NEW YORK:
THE BODY IMAGE INSTITUTE OF NEW YORK is a Body Image Clinic and consulting firm serving communities throughout the New York tri-state area. Dr. Marie-Ange D. Tardieu, a plastic surgeon, body image and obesity expert, is the institute's medical director. For the past 10 years, through seminars and workshops in schools, colleges, outpatient clinics and hospitals, the institute has worked in collaboration with corporations, schools, universities and hospitals in an effort to raise awareness about the obesity crisis and curtail the trend of overweight and obesity in schools and the workplace.
To call attention to the nation's obesity epidemic, earlier this year, Congress designated September 2010 as the first National Childhood Obesity Awareness Month. Childhood Obesity Awareness Month kicked off on September 1st, and will be celebrated throughout September 2010. The theme for the National Childhood Obesity Awareness Month is "Let us all take steps to promote healthy eating and living to solve the problem of CHILDHOOD OBESITY within a generation." The month of September from now on will be a month where families across America are urged to take their children to visit their doctor and to focus on helping those children to establish lifelong healthy habits by eating balanced meals and snacks and participating regularly in physical activity.
To honor the month in New York, The Body Image Institute of New York will conduct Workshops on Body Image, Proper Nutrition and Physical Activity at the institute locations (Eastchester Medical Associates) in the Bronx, and Westchester. Everyone attending these workshops will be provided a copy of The Elements of Size, Dr. Tardieu's new book that outlines protocols for healthy eating and living. To register or learn about these or future workshops and seminars, please call Eastchester Medical Associates (EMA) 718-708-5650 (Bronx), or via E-mail mimi_tardieu@yahoo.com
For information about National Childhood Obesity Awareness Month in other states, please visit LetsMove.gov
About the Elements of Size: Issues in Body Image, Obesity, Overweight, Eating, and the Mediterranean Diet
The Elements of Size is a book that analyzes all the elements contributing to the obesity epidemic. The book shows why most weight loss protocols fail and guide you to the road of prevention and cure.
The Body Image Institute of New York
P.O. Box 2030
Larchmont, NY 10538
mimi_tardieu(at)yahoo(dot)com
*************************************************************
Additional information about
body image and disordered eating