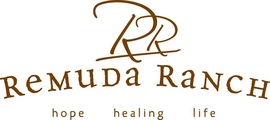 Sep 07, 2010 17:56 ET
Atlanta Girl Magazine Hosts Special Screening of Award-Winning Film "America The Beautiful"
Special PG-13 Screening Celebrates 20th Anniversary of Nation's Leading Eating and Anxiety Disorders Treatment Center, Remuda Ranch
ATLANTA, GA--(Marketwire - September 7, 2010) - Is America obsessed with beauty? This controversial question is thoroughly explored, exposed and dissected in the compelling documentary produced by filmmaker Darryl Roberts.
It's an especially relevant and crucial question in today's world as body image and self-image issues have become a critical issue affecting tween and teen girls nationwide.
As part of their mission to guide young girls and help them grow into empowered women, Atlanta Girl Magazine has brought a special screening of the film to Atlanta for one night only. The VIP, red-carpet screening is set for Thursday, September 23, 2010 at the beautiful Studio Movie Grill, 2880 Holcomb Bridge Road, Alpharetta, Ga. To attend, please RSVP at dana.cox@remudaranch.com.
Hosted by Atlanta Girl Magazine and sponsored by Remuda Ranch Programs for Eating and Anxiety Disorders, an intensive, inpatient treatment center for women and girls with eating disorders and related issues, the screening is open to the public. Space is limited. Your attendance includes admission, appetizers and beverages as well as a gift bag. Sponsorship opportunities are also available and inquiries can be made by calling the number 770-875-2572.
Business and community leaders along with local sports and entertainment celebrities are expected to attend the event which also includes a special introduction by the filmmaker himself, Darryl Roberts.
Media is welcome to attend. Please reserve your seat with the media contact above.
EVENT DETAILS:
| | | | |
| --- | --- | --- | --- |
| | Date: | | Thursday, September 23, 2010 |
| | Time: | | 6:30 p.m. Reception |
| | | | 7:30 p.m. Film Screening |
| | | | |
| | Location: | | Studio Movie Grill |
| | | | 2880 Holcomb Bridge Road |
| | | | Alpharetta, Ga. 30022 |
| | | | Tel: 770-992-8411 |
About Atlanta Girl Magazine
Atlanta Girl Magazine is a bi-monthly publication catering to girls between the ages of nine to 17. The magazine is power-packed with topics such as fashion, beauty, business and finance, health and fitness, travel, fun, books and of course, self empowerment for the trendy girl. Always positive and never negative, the magazine teaches girls how to avoid unconstructive habits such as gossip or crazy boy-talk. It instead urges them to emulate the beneficial ways of a respectable young fashionista, such as overcoming peer pressure and having healthy interaction with boys and girls. For more information, visit www.atlantagirlmagazine.com.
About Remuda Ranch Programs for Eating and Anxiety Disorders
Remuda Ranch offers inpatient and residential programs for individuals of all faiths suffering from eating or anxiety disorders. Each patient is treated by a multi-disciplinary team including a psychiatric and a primary care provider, registered dietitian, masters level therapist, psychologist and registered nurse. The professional staff equips each patient with the right tools to live a healthy, productive life. For more information, call 1-800-445-1900 or visit www.remudaranch.com.
About America the Beautiful
In almost 40,000 media messages a year, youthful Americans are being told that, unless they look like supermodels and rock stars, they're not good enough for anyone to love. It's a message that too many people are buying.
The hope of achieving these 'ideals' has consumers purchasing cosmetics, toiletries, fashion and plastic surgeries at increasingly dramatic rates. Has the 'American Dream' changed so much that it can only be achieved once we can perfectly emulate the super thin and sexy images of the ones we admire so much on the big screen and in pictures?
Filmmaker Darryl Roberts takes the audience on a two year journey to examine America's obsession; physical perfection. In America the Beautiful, we learn secrets, confessions, and strikingly harsh realities as Roberts unearths the origins and deadly risks of our nation's quest for physical perfection. View the trailer at www.americathebeautifuldoc.com.
It is a must see for every parent and daughter.