---
Articles
A Heavy Burden: Raising Healthy Families in our Weight Obsessed Culture
Deborah Russo, PsyD, Dena Cabrera, PsyD, & Amy Spahr, LCSW @ Remuda Ranch Treatment Programs
Studies confirm the powerful influence our consumer culture has on imprinting norms of behavior. Family dynamics, biology, technology, and our powerful media culture contribute to shaping families. How do we help parents, caregivers and other leaders navigate the winds influencing our youth culture especially as it relates to weight related and body image issues? This article highlights the factors that shape beliefs and attitudes toward our bodies. It will offer ten ways to help families develop resilience and build protective factors encouraging positive and confident relationships with body and weight...
Read More
Treatment Centers

---

Remuda Ranch
offers inpatient and residential programs for women and girls with anorexia, bulimia, OCD and related issues. Treatment takes place in peaceful ranch-like settings in Arizona. Separate, age-appropriate programs ensure that patients are surrounded by their peers and receive treatment from professionals specializing in that specific age group.
---
---

---

The Oliver-Pyatt Centers' programs are tailored to meet the unique needs of each client, addressing the core issues driving the eating disorder while providing the tools needed to live a meaningful life, free from food and weight preoccupation. We believe that one-to-one therapy is the cornerstone of effective eating disorder treatment, and it is the primary reason to choose the Oliver-Pyatt Centers. Each client receives a minimum of six individual therapy sessions per week. Our comprehensive, naturalistic, and highly individualized approach to treatment is provided in an intimate environment with a high staff to client ratio. We have a maximum of ten clients in each of our programs. Our innovative protocols are grounded in a thorough understanding of eating disorders, incorporating state of the art approaches, outcome data, research, and current medical knowledge, all with the support of our compassionate multi-disciplinary treatment team.

View Oliver-Pyatt Treatment Centers in the Eating Disorder Specialist Library.
---
---

Nestled in the quiet town of Redlands, California,
Loma Linda University Behavioral Medicine Center
stands alone in its community as having the only Joint Commission accredited hospital-based outpatient eating disorder program. For almost ten years we have been providing treatment for adolescents and adults struggling with anorexia and bulimia and offer a safe and hopeful environment in which the individual can explore and examine the issues that contribute to their eating disorder. Our multidisciplinary team of experts helps individuals begin the healing process by addressing all aspects of the mind, body, and spirit using leading edge treatment. An individualized treatment plan is developed based on the needs and level of care unique to every patient that includes in part, dialectical and cognitive behavioral therapy, coping skills, nutrition education and monitoring, structured meals, spiritual care, as well as individual, group, and family therapy. For information about our programs and services,visit us at:
www.llubmc.org
.
View Loma Linda's Programs in the
Eating Disorder Specialist Library
---

The EATING DISORDER TREATMENT PROGRAM at SeaSide Palm Beach specializes in helping individuals who suffer from a dual diagnosis or co-occurring disorders, which is when an individual suffers simultaneously from both a psychiatric disorder (like an eating disorder) as well as a substance abuse problem (like alcohol abuse or drug abuse). Most people are very surprised to learn that eating disorders have little to do with food. Especially when one considers that many people who suffer from eating disorders actually have an unhealthy obsession with food. In the majority of cases, eating disorders have more to do with a lack of emotional well-being resulting from their inability to identify and communicate their own needs and wants effectively to others. To find out more please call us 24/7 toll-free at (888) 432-2467 today for help!

---

The
CEDRIC Centre's
sole purpose is to show you how to quickly and simply step free of the food and body image power struggle, forever. CEDRIC Clinical Counsellors all have longstanding recovery from eating disorders with specialized training in eating disorders, and related concerns such as alcohol and drug dependency, depression, anxiety and trauma. The CEDRIC Centre has many options for you to access their successful programs and resources, regardless of your location, budget and time constraints, including:
Individual Counselling worldwide (via telephone, internet, or in person at their Vancouver and Victoria BC facilities);An innovative and comprehensive Web Based Counselling program, providing the perfect blend of individual and peer support, teleclasses and lessons to move you quickly past your food and body image preoccupation; Individual Healing Retreats, created just for you; 3 day Intensive Workshops;CD's, DVD's, Workbooks; and The book, Food is Not the Problem, Deal with What Is! An easy-to-read complete recovery guide for stepping free of restricting, binging and/or purging forever.
View Cedric Centre's programs at the
Eating Disorder Specialist Library
---
---
---

The
Renfrew Center
is the first and largest network of eating disorder treatment facilities in the country and has served more than 55,000 women in its 25 years. The Renfrew treatment philosophy emphasizes a respect for the unique psychology of women, the importance of a collaborative therapeutic relationship, and the belief that every woman needs to actively participate in her own recovery. The Renfrew Center provides a comprehensive range of services at its facilities in Connecticut, Florida, Maryland, New Jersey, New York, North Carolina, Pennsylvania, Tennessee, and Texas. Programs and services vary by site and include: Residential; Day Treatment; Intensive Outpatient; Group Therapy; Individual, Family, and Couples Therapy; Nutrition Therapy; and Psychiatric Consultation. Renfrew's training programs have reached more than 25,000 healthcare professionals to date and are designed to enhance the knowledge and skills needed to treat these complex disorders. For more information, please visit
www.renfrewcenter.com
or call 1-800-RENFREW.
---

Puente de Vida
treats Anorexia and Bulimia; males and females, adolescents (ages 15 and up) and adults who live locally, nationally and internationally. Offering individual therapy, nutritional counseling, family therapy, couples therapy, group therapy, support groups, inpatient, residential treatment center. Puente de Vida is a place where therapeutic services are offered to those ages 15 years and older with eating disorders, including those with co-occurring substance use and other disorders. A private six bed, home-like facility, located in beautiful San Diego, provides an excellent setting for the sensitive, inner work that takes place. Puente de Vida's treatment philosophy addresses not just the symptoms but also the underlying issues beneath the surface of eating disorders. An individualized treatment approach includes traditional treatment interventions as well as experiential treatment by our multidisciplinary treatment team. Puente de Vida recognizes that every recovery journey is different and complex and assists the individual in finding their unique path and support in recovery.
View Puente de Vida Programs in the
Eating Disorder Specialist Library
---
Book Drawing
Spotlighted Events
---
Events Calendar
August 19 - 20: 2011 Rocky Mountain Eating Disorders Conference
Denver Marriott City Center, Denver, Colorado
Held in scenic Denver, Colorado, the Rocky Mountain Eating
Disorderswww.eatingrecoverycenter.com/eating_disorder_conference.php
Conference brings together distinguished experts in the field of eating disorders treatment to discuss the trends, developments and emerging best practices shaping the industry. Limited registration and an interactive educational program supports connection and collaboration among attending members of the eating disorders treatment community, including physicians, therapists, nurses, dietitians and advocacy organizations. Pending applications for 12.5 continuing education credits for various disciplines. Have questions about the conference or registration? Contact Sarah Gilstrap, Marketing Communications Specialist, at
720-258-4008
or
sgilstrap@EatingRecoveryCenter.com
.
September 17: Eating Disorders and Psychotropic Medication
with Dr. Yong Lee
of Remuda Ranch. For more information, please call
1-800-445-1900
---
Featured Eating Disorder Research Program
The UCLA Eating Disorders Program
is currently conducting a study of individuals with anorexia nervosa. We are interested in understanding patterns of visual and emotional information processing using functional magnetic resonance imaging (fMRI).
Click here for an extensive national listing of Current Eating Disorder Research
---
Resources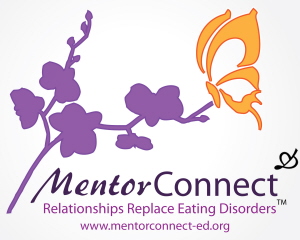 MentorCONNECT
is the first global eating disorders mentoring community. In addition to mentor matching services, we offer free monthly teleconferences with nationally-known eating disorders experts, weekly live moderated support groups, personalized recovery blogs and member pages, a 100% pro-recovery online community, and more! Membership and all services are offered on a no-fee basis. MentorCONNECT is open to members ages 14 and up, female and male. Our services support individuals struggling with the full spectrum of eating disorder issues. MentorCONNECT is a 501(c)3 non-profit corporation.
---
---